Bartlesville Bruins Homecoming Dress Up Days Oct. 17-21 #bvillebruwin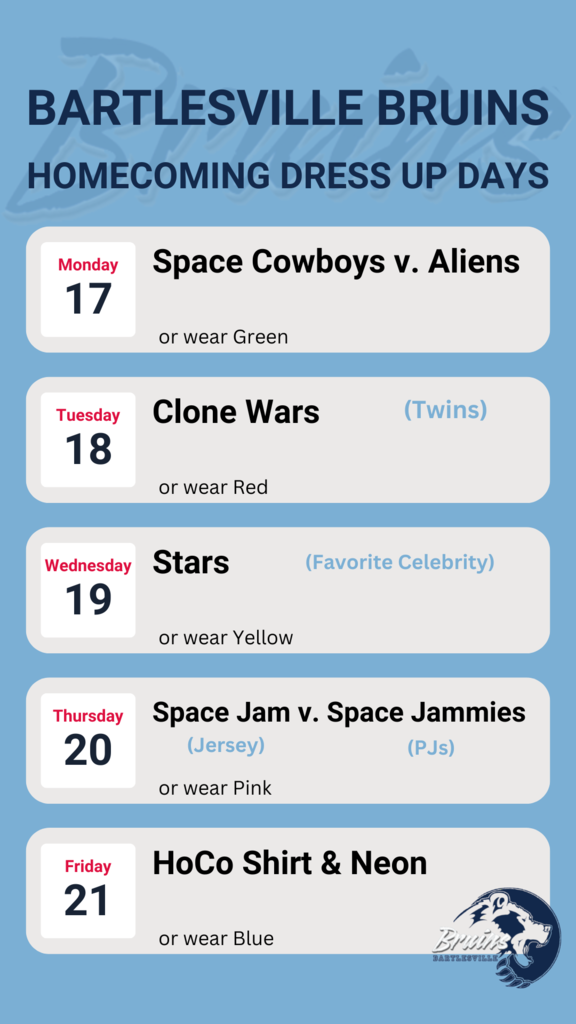 What a good looking group! Thank you to the Bartlesville Public Schools Foundation for providing shirts for every elementary student as we transitioned to being Bruins PK-12th grade. We appreciate Tyler Deaton taking this photo of us showing our school spirit. #BvilleBruWIN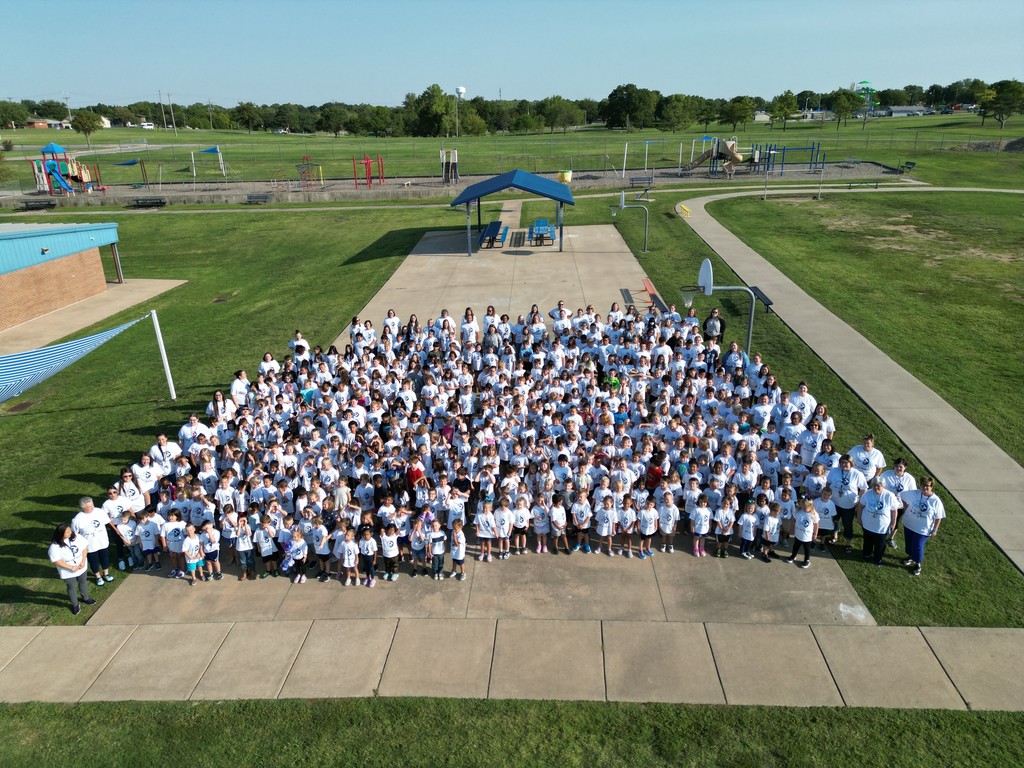 The Washington County Health Department is hosting a booster seat check event on Sept. 24. They will have nationally certified child passenger safety technicians on site to check & install booster seats, & a limited number of free booster seats available to those who qualify.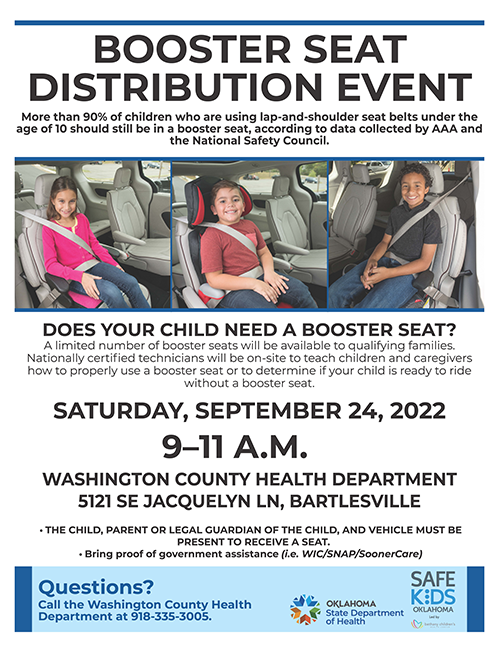 Hoover welcomed the Highschool Football Team this morning! Our students loved hearing them read and answer our questions about being a high school student athlete. We sent them away with a little treat and wished them well tonight. Go Bruins! #BvilleBruWIN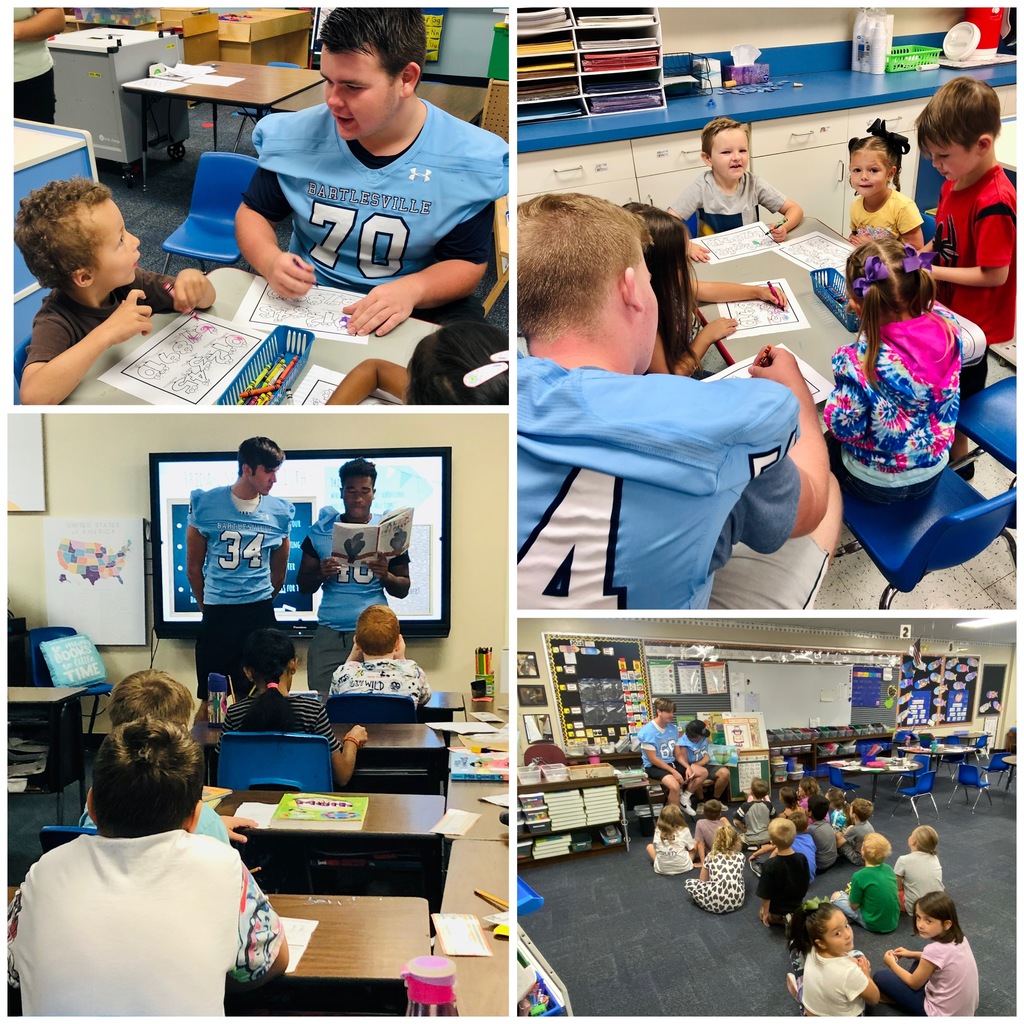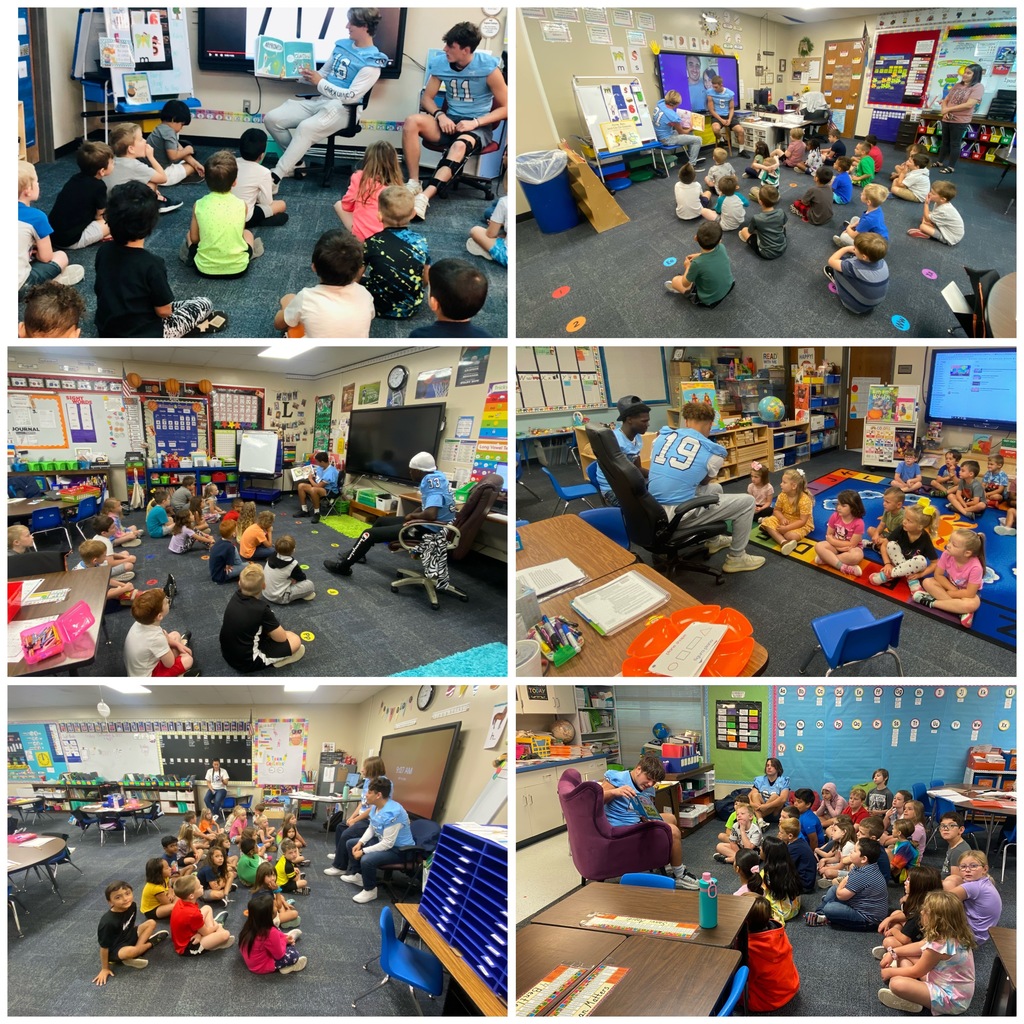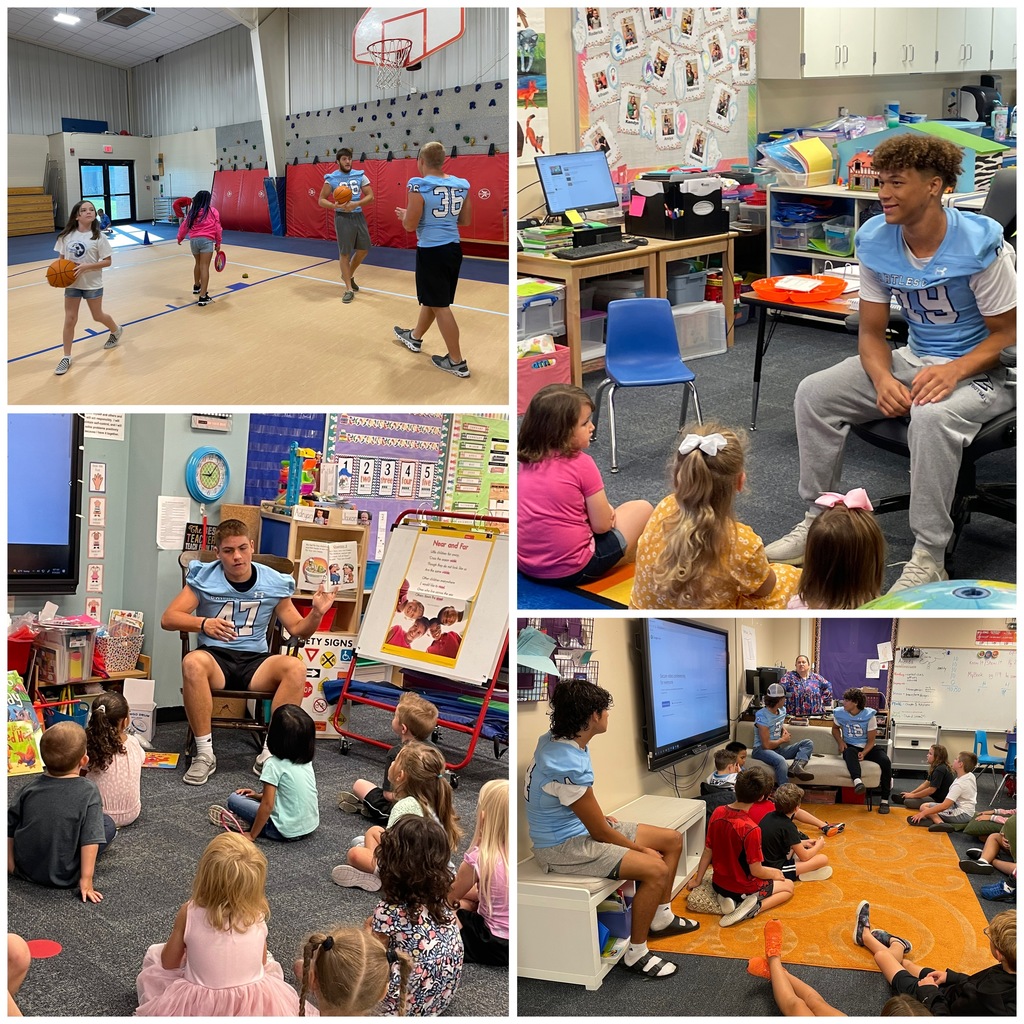 If you have a child under 5 years old who lives in a Bartlesville zip code, you can register today at
https://bpsfoundation.org/dolly
to have your child sent a FREE book every month until their 5th birthday!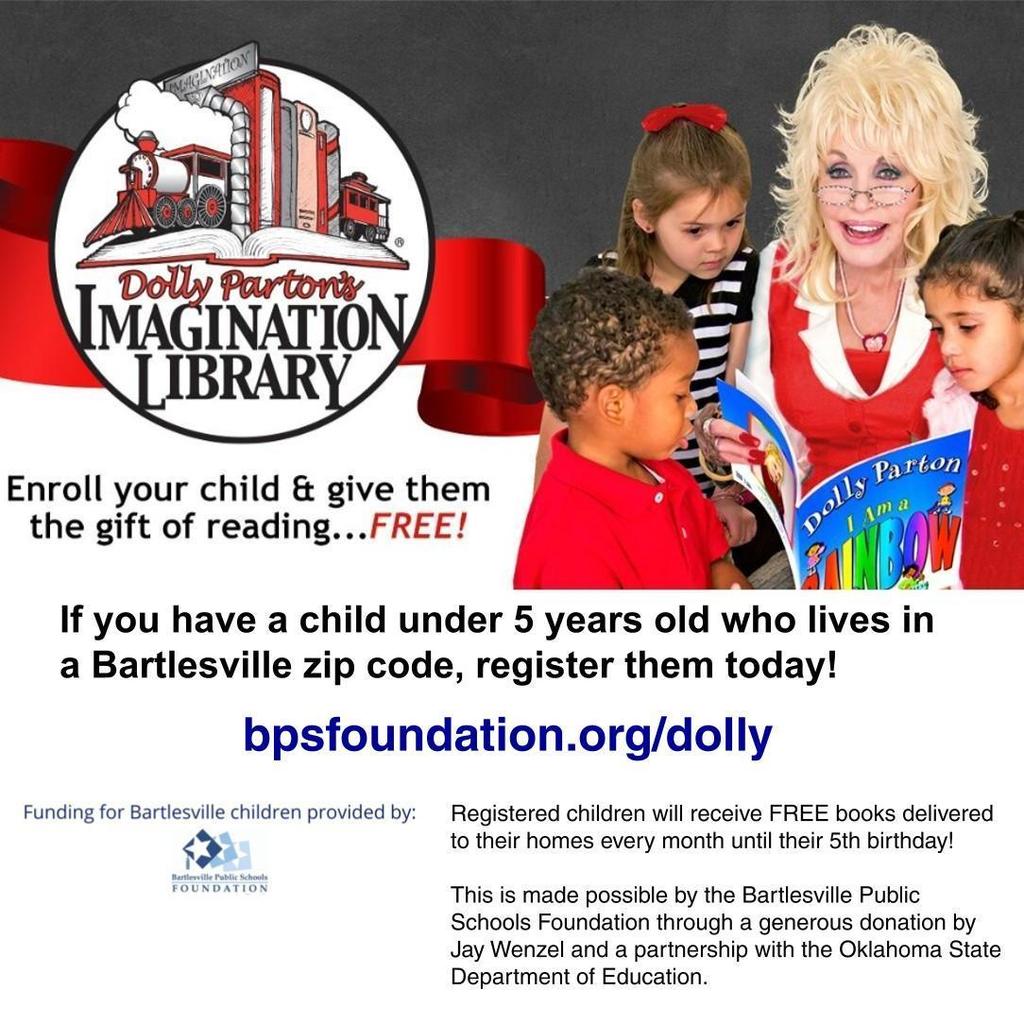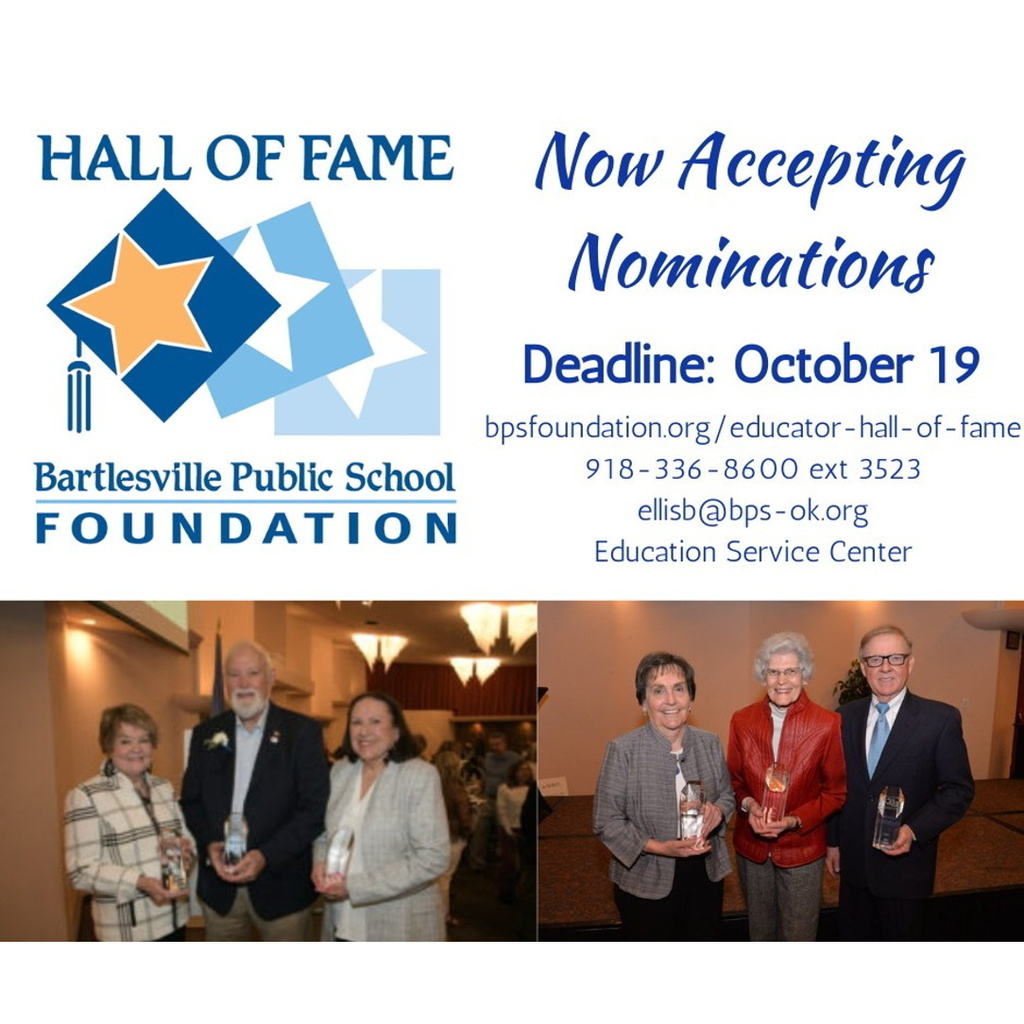 Thank you Bartlesville Public Schools Foundation for the approval of Ms. Carter's grant! This grant will all us to host author IzzyB for all students PreK-5th grade! We congratulate Ms. Carter and thank @BPSFoundation. #BvillebruWIN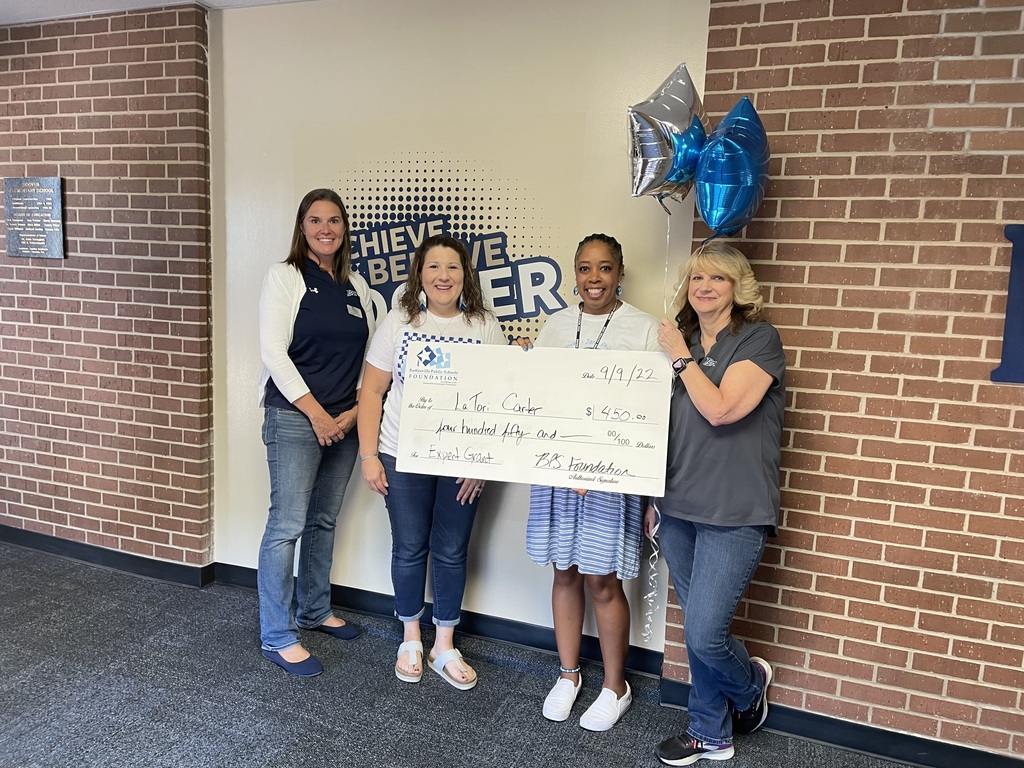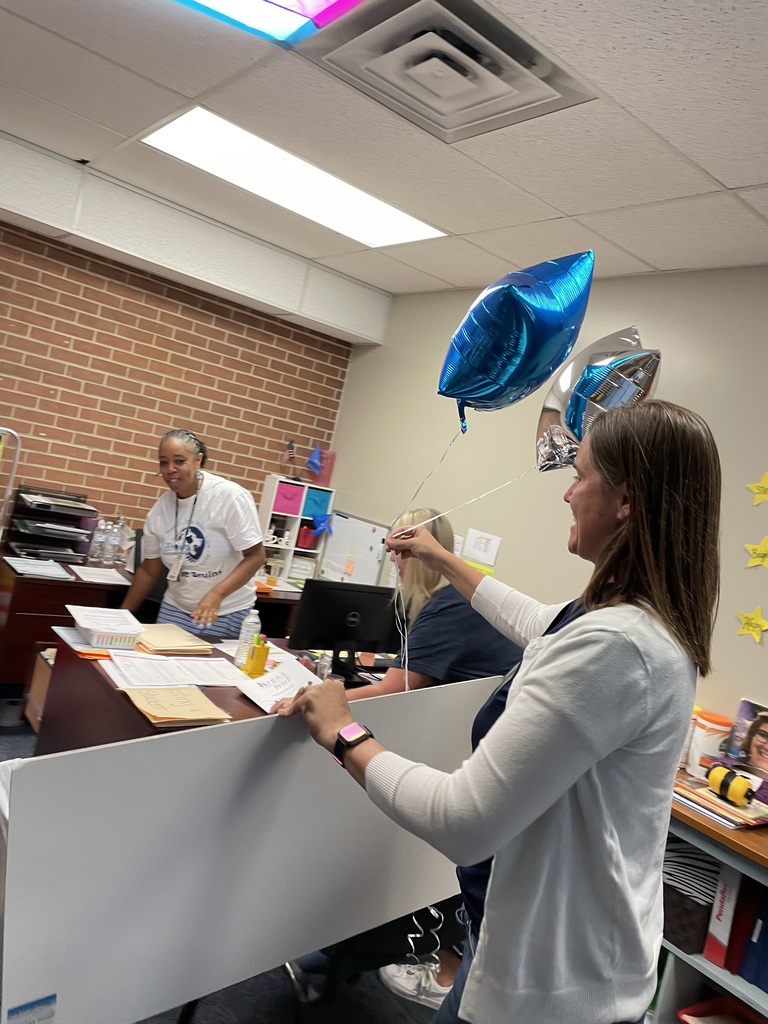 Bartlesville Bruins Team Shop is now open through August 23rd! Get ready for game day at bsnteamsports.com/shop/BVILLEBRUI.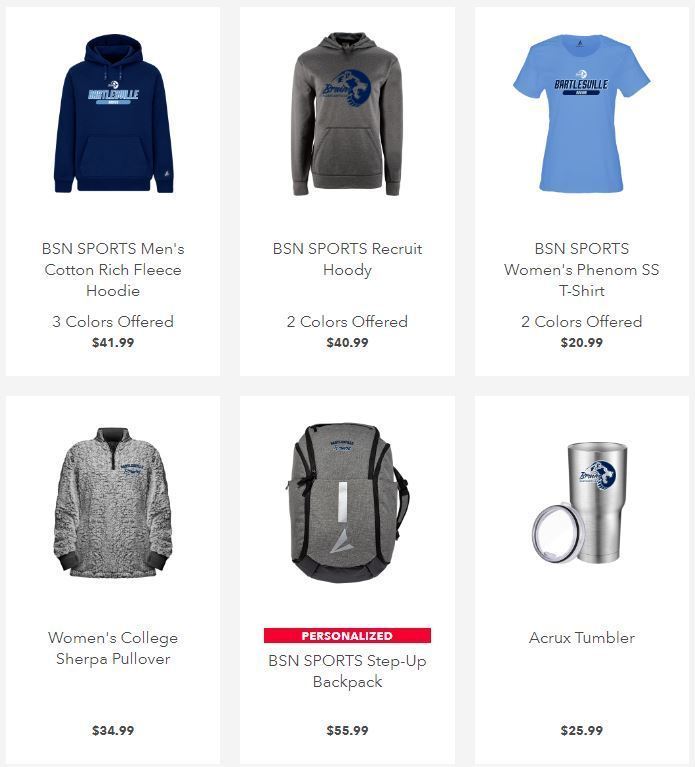 Support Staff Job Fair on July 11. Online applications also accepted at applitrack.com/bpsok/onlineapp. #bvillebruwin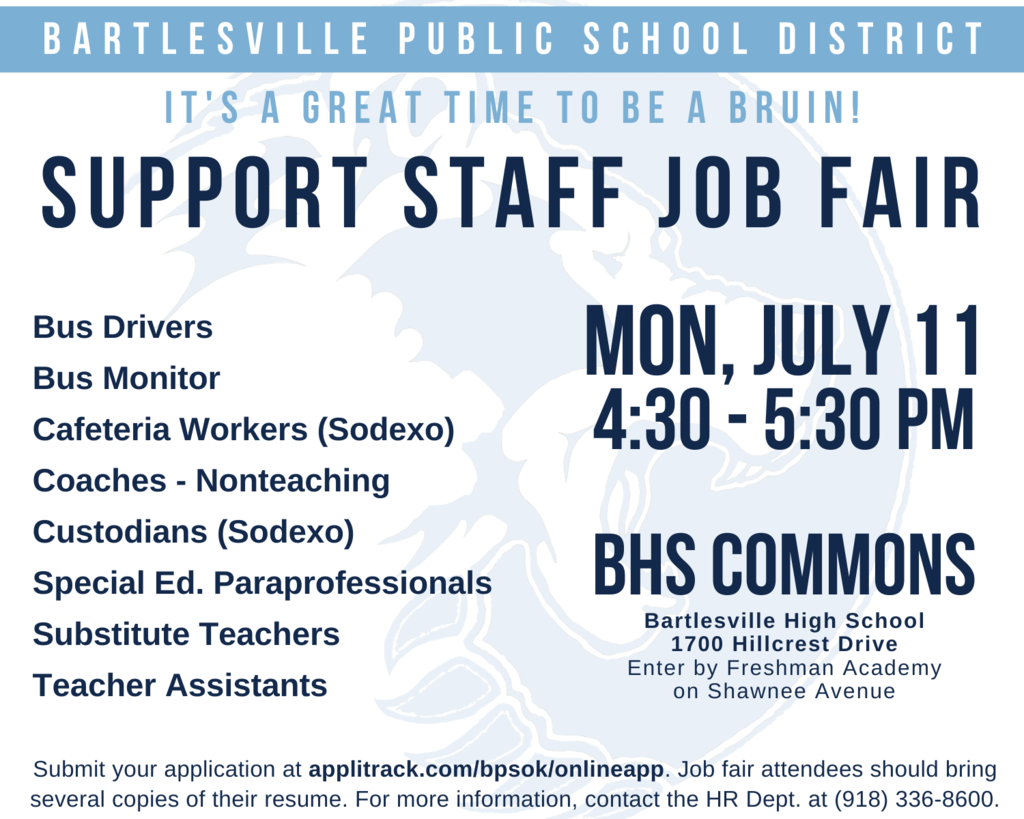 Bruins Volleyball Youth Camp for grades 3-7. #bvillebruwin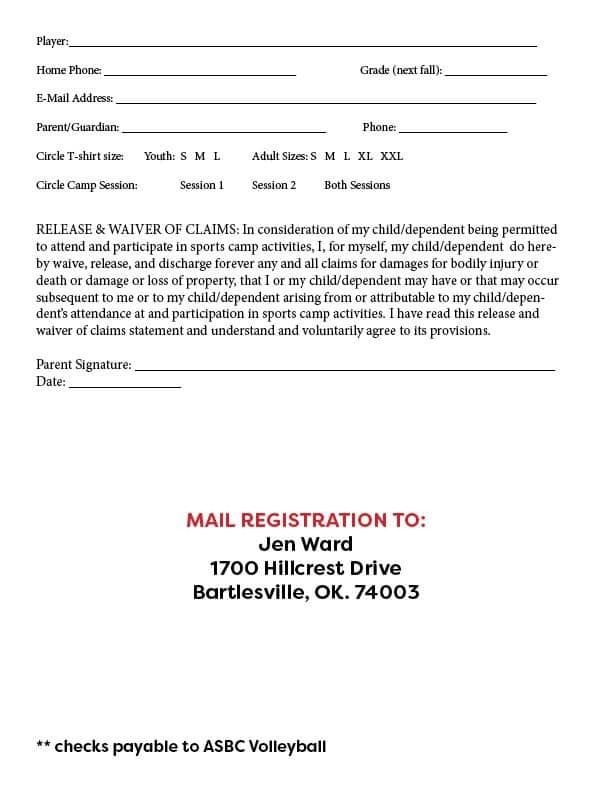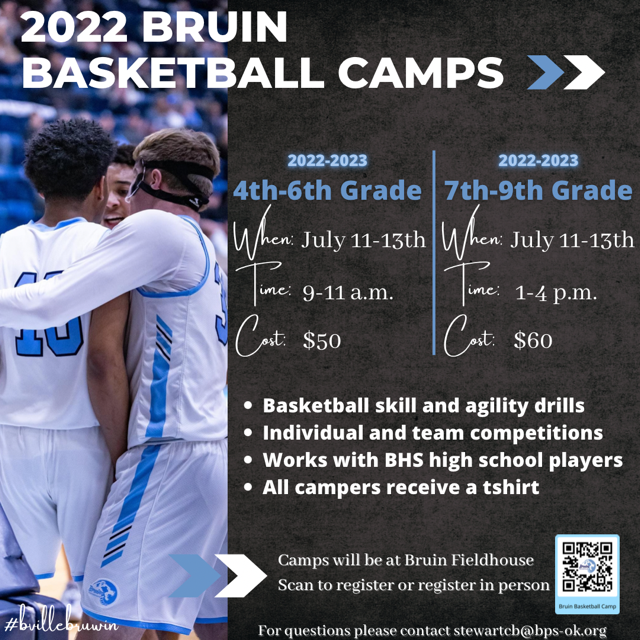 BPS Summer Strength and Conditioning program for all athletes in grades 4-12th. #bvillebruwin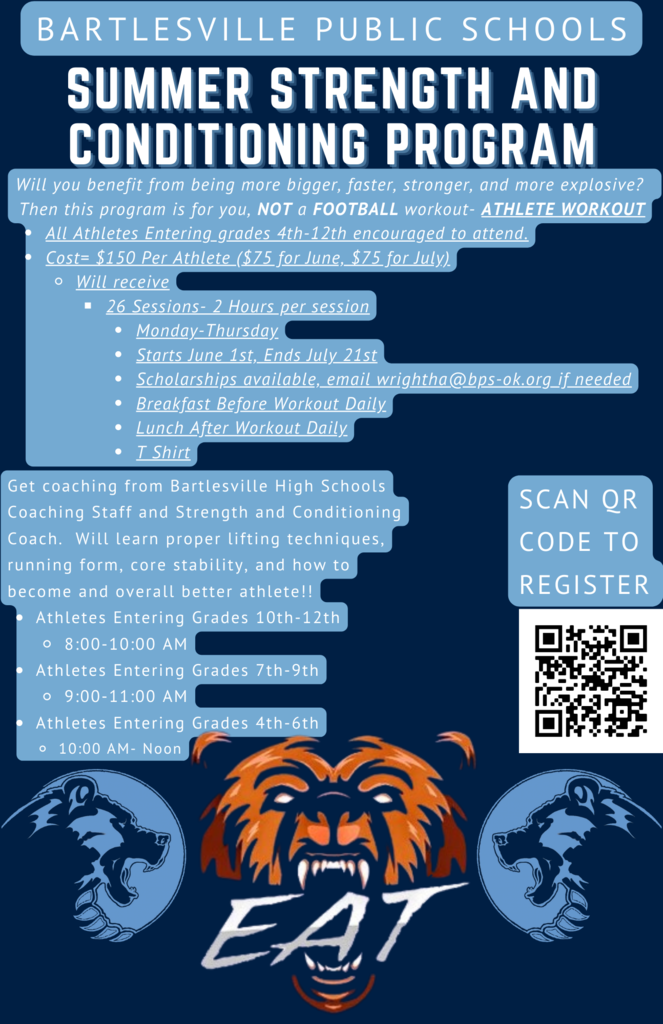 Positive Solutions for Families is an 8-week relationship-based parenting series for families of young children with challenging behaviors in June/July at the Washington County Health Dept. If interested, call Suzanne Griffin at 918-341-3166 x211 or email
SuzanneG@health.ok.gov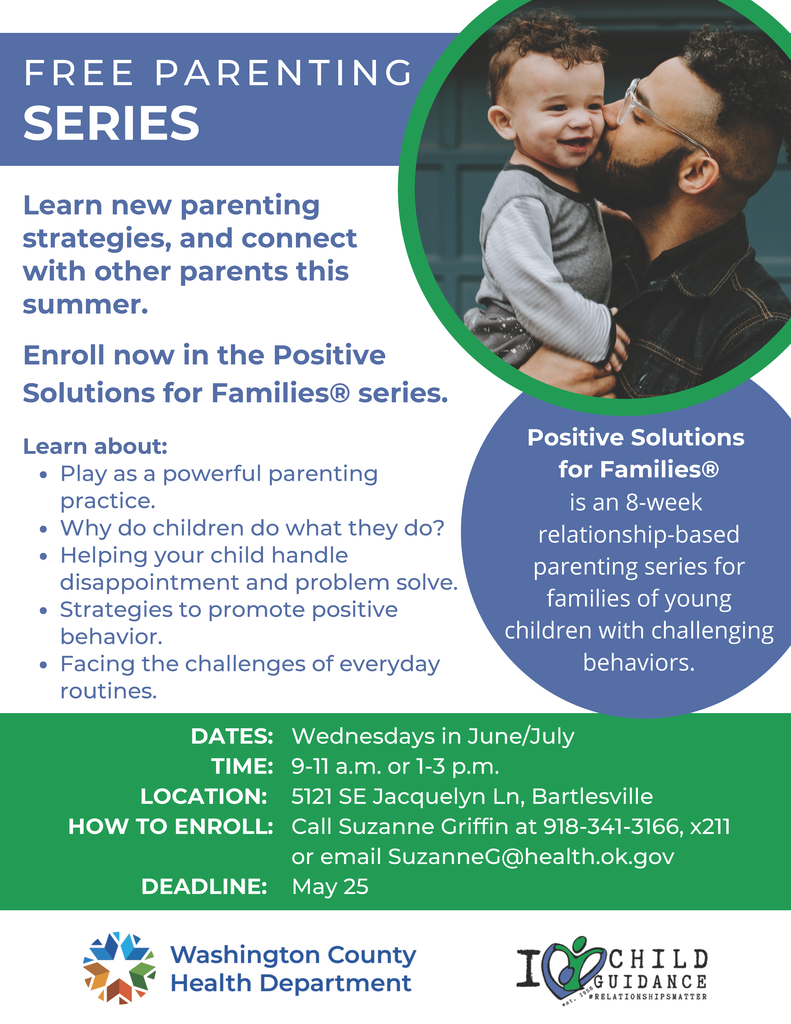 The Arvest Foundation presented a $15,000 donation to the Bartlesville Public Schools Foundation at last night's board meeting to go toward the purchase of roller skate sets for all six elementary schools. #bvillebruwin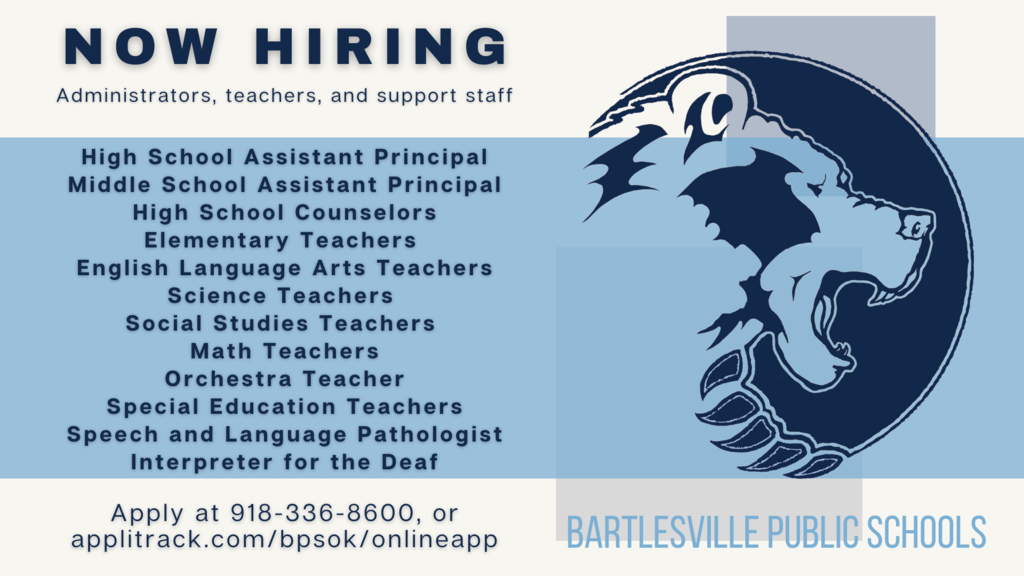 PK-12 Virtual Enrollment for 2022-23 is now open. To learn more, join us Tuesday, April 12 at 6pm in the BHS Commons. #bvillebruwin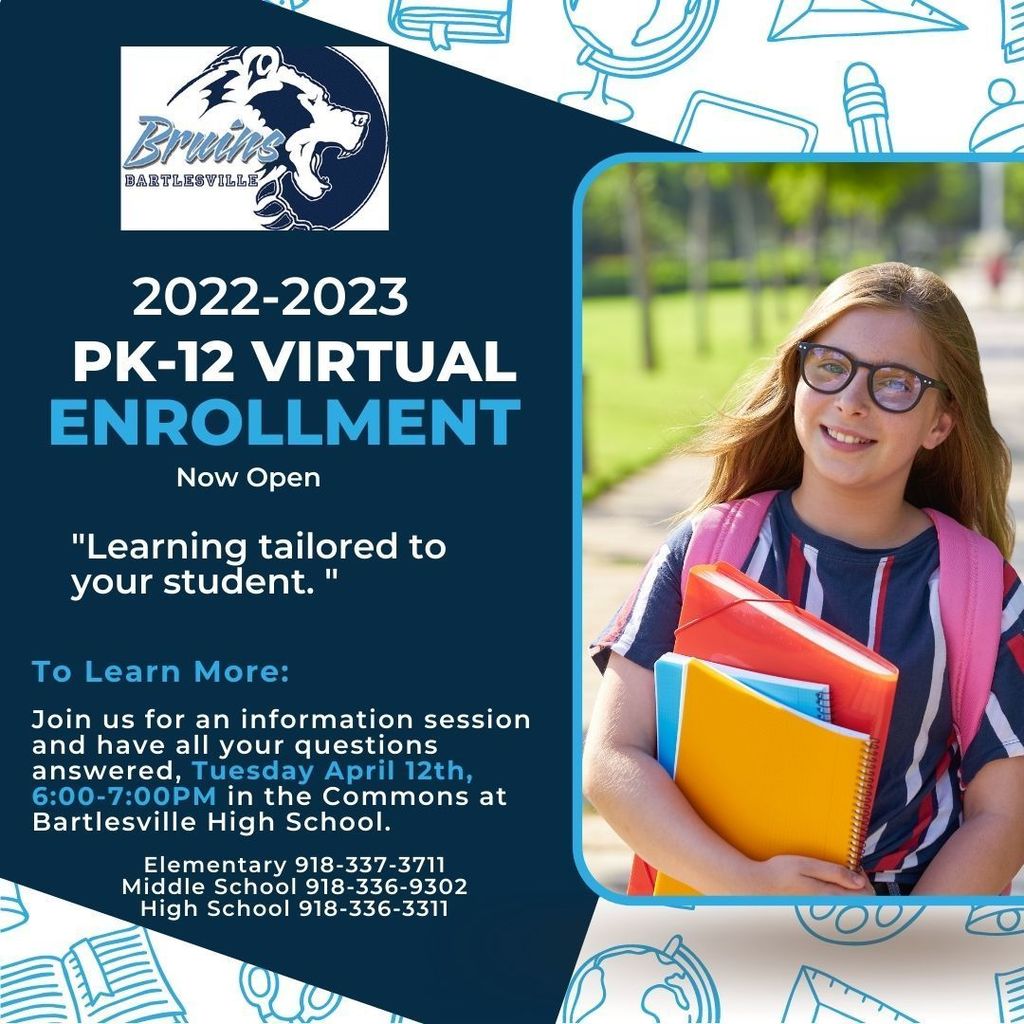 With cold weather upon us, it's a good time to remind you that the district sends emergency calls and text messages, including school closing notices, to parents/guardians via School Messenger. To opt in, text "subscribe" to 68453. (Text "stop" to 68453 to cancel.) #bvillebruwin
Support Staff Job Fair on January 18. #bvillebruwin Online applications also accepted at applitrack.com/bpsok/onlineapp.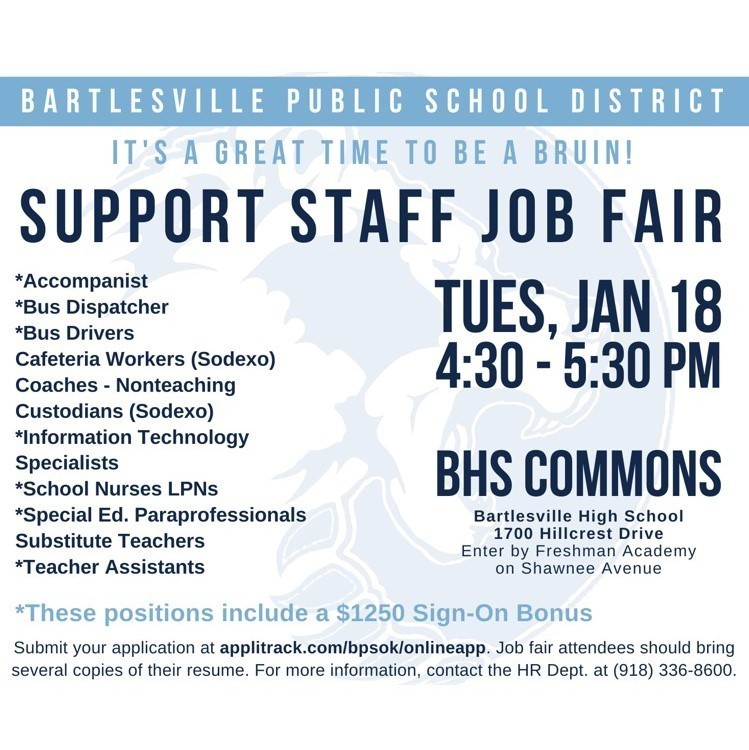 K-12 students are invited to enter a design for the Bartlesville District Science Fair's 70th anniversary T-shirts. The fair for grades 1-6 will be on February 25, 2022 and the fair for grades 7-12 will be on February 26. They will be in-person if feasible, virtual if necessary.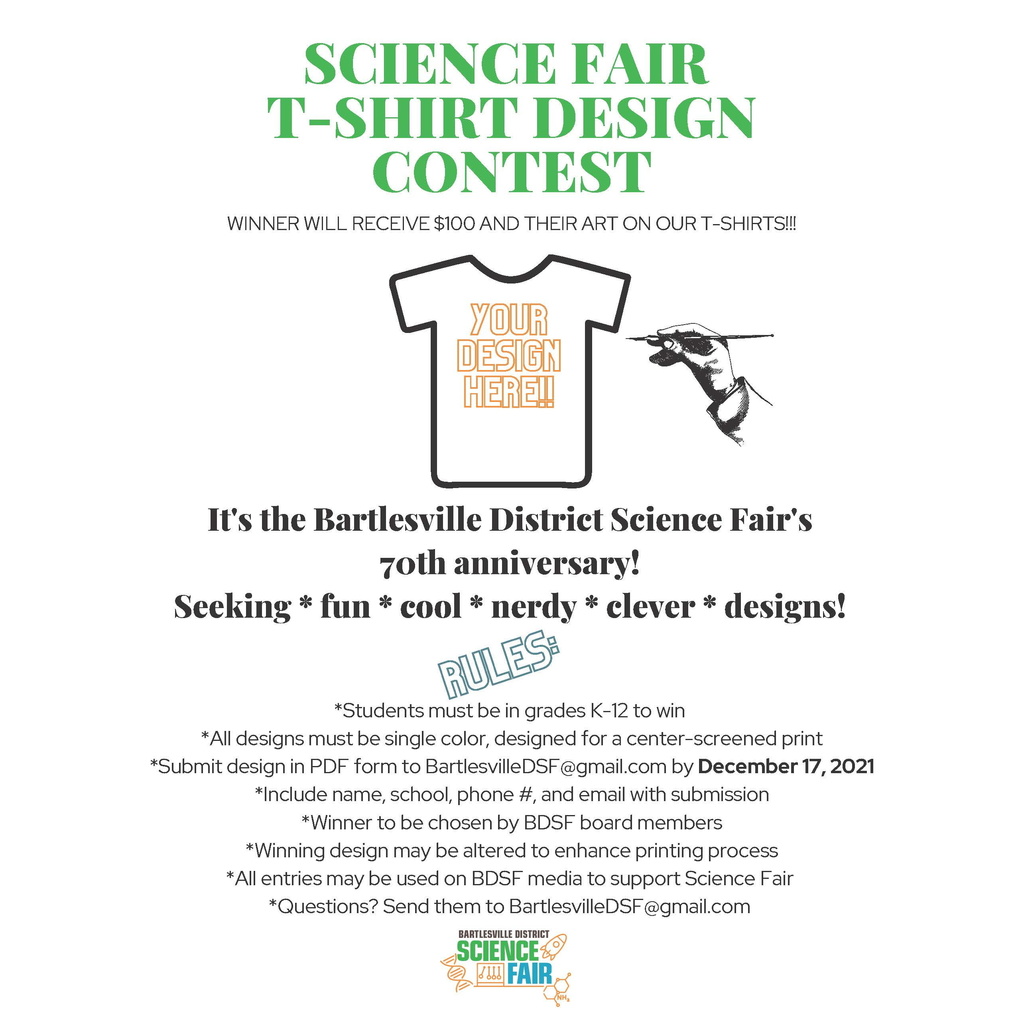 Bartlesville Public Schools has job openings...apply today!