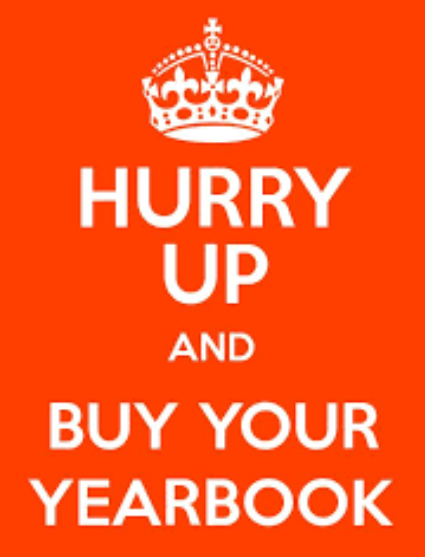 Join us for Kindergarten RoundUp on Tuesday, April 11, 5:30-6:30 pm #bvillebruwin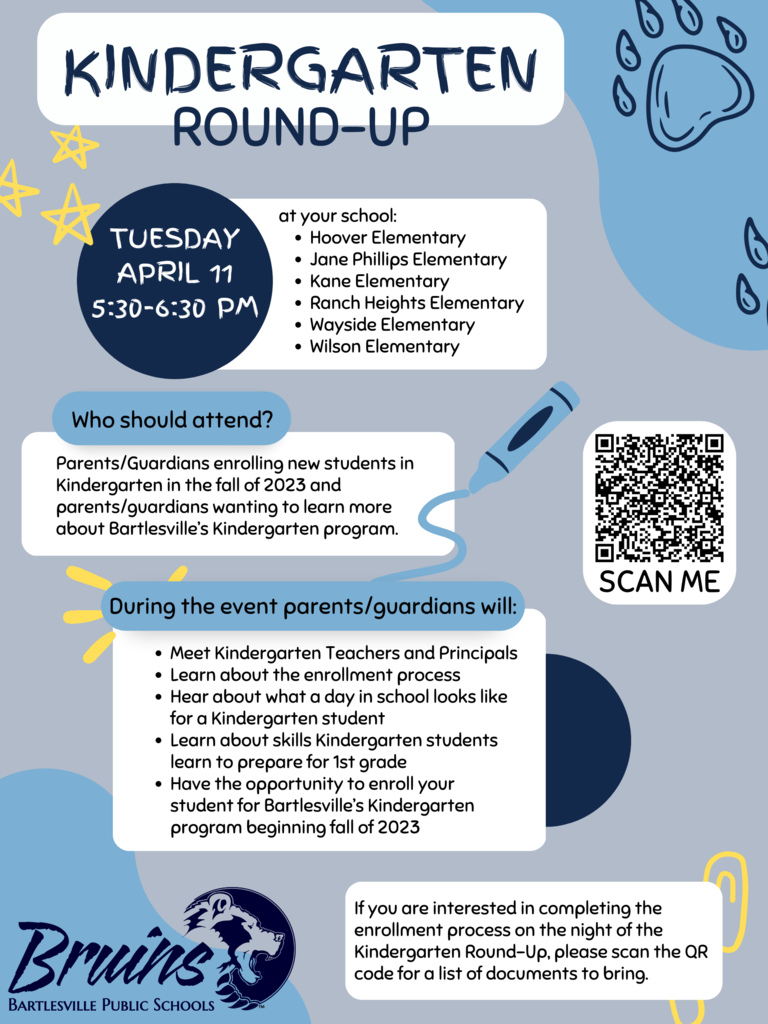 Are you currently a Hoover Family and plan to have your student(s) come back to Hoover next year? Help us by completing the online enrollment form soon! Annual enrollment of RETURNING students is done using the PowerSchool Parent Portal.
https://sis.bps-ok.org/public/
Parents need to have a PowerSchool account set up for the student. If you have difficulty accessing or using the Parent Portal, please call the school at 918-333-9337.
Join us for Prek RoundUp on Tuesday, Feb. 28 5:30-6:30 pm #bvillebruwin

We look forward to seeing you in the Hoover gym for Bingo at 6:00 this Friday! Here are a few of the things you can bid on in the silent auction! Don't forget there is a costume contest if you like to dress up. The theme is 1950's!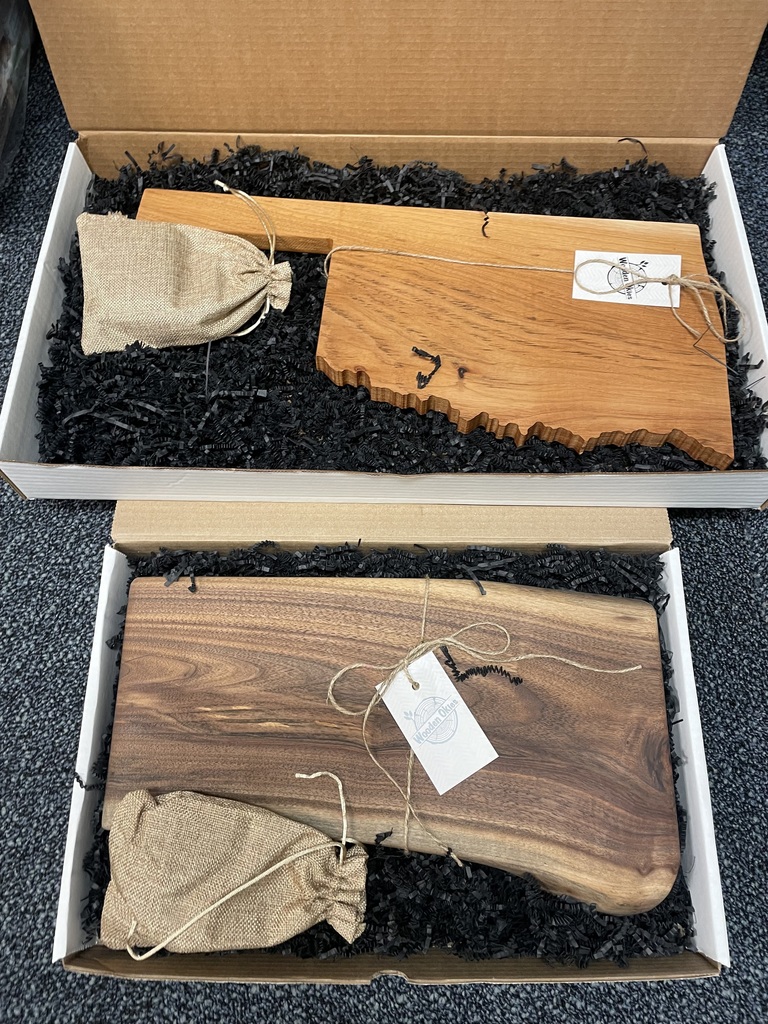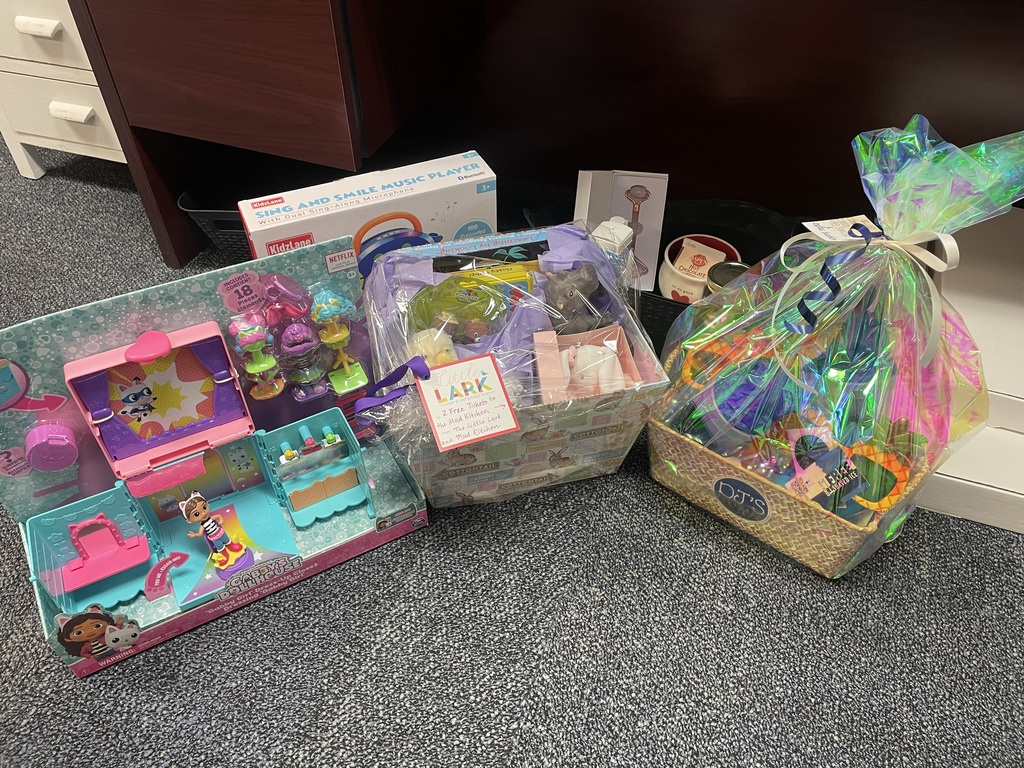 Join us for Prek RoundUp on Tuesday, Feb. 28 5:30-6:30 pm #bvillebruwin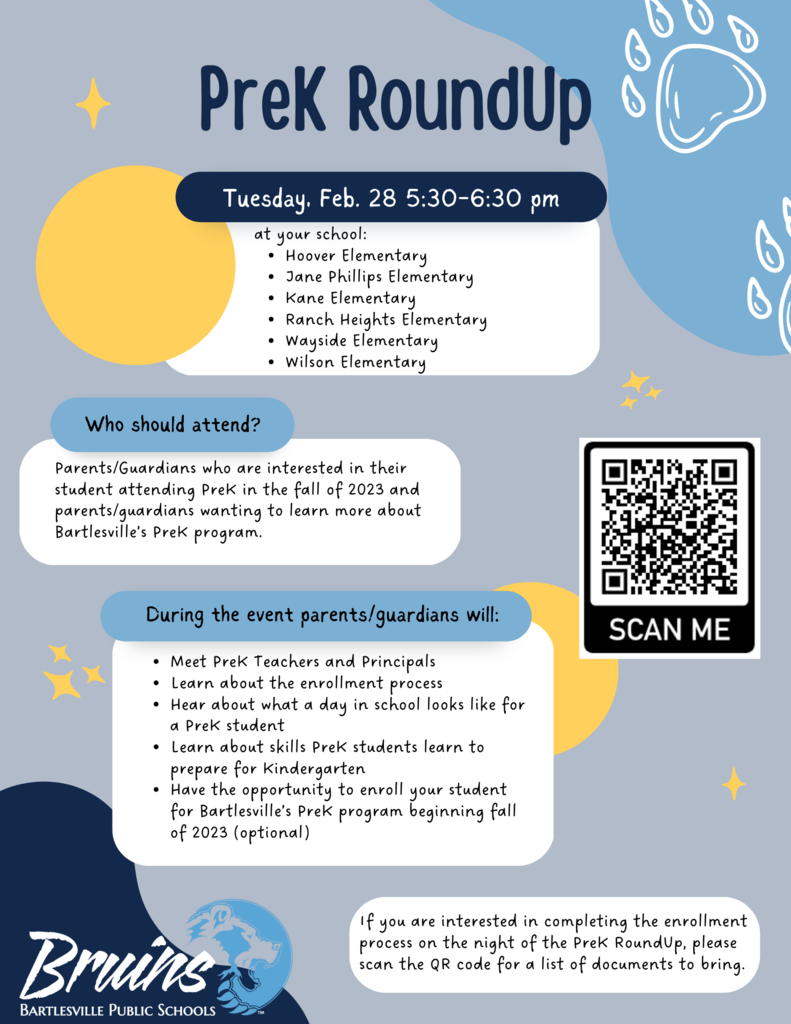 Students are loving the book vending machine! We are excited to see more students use it!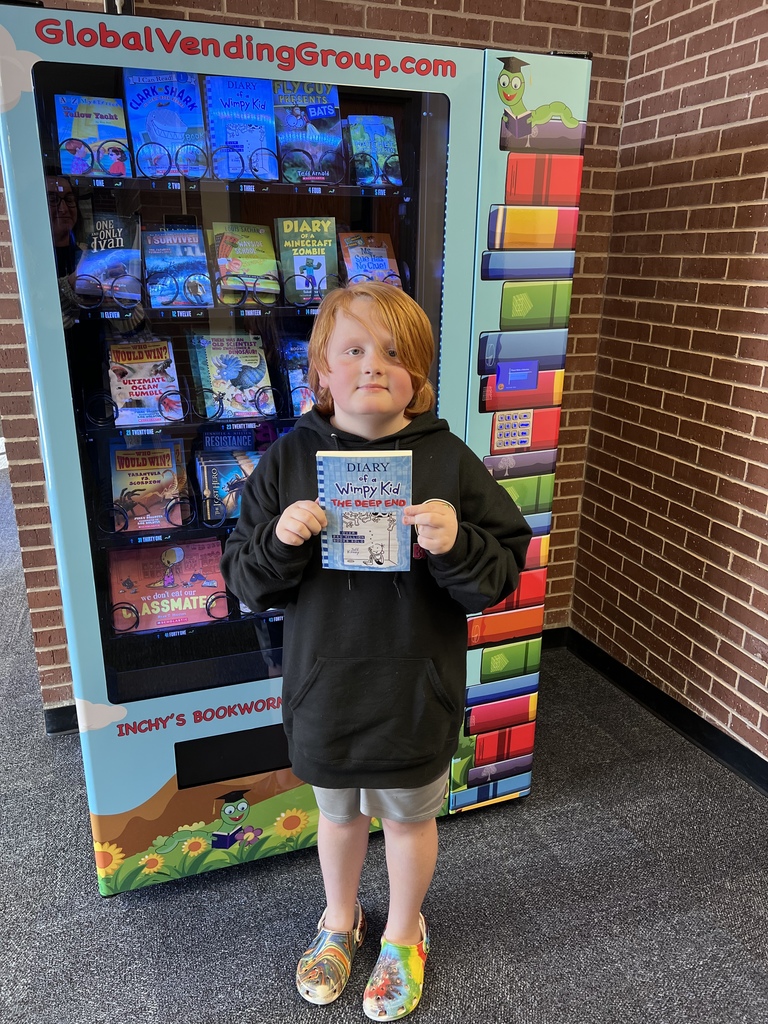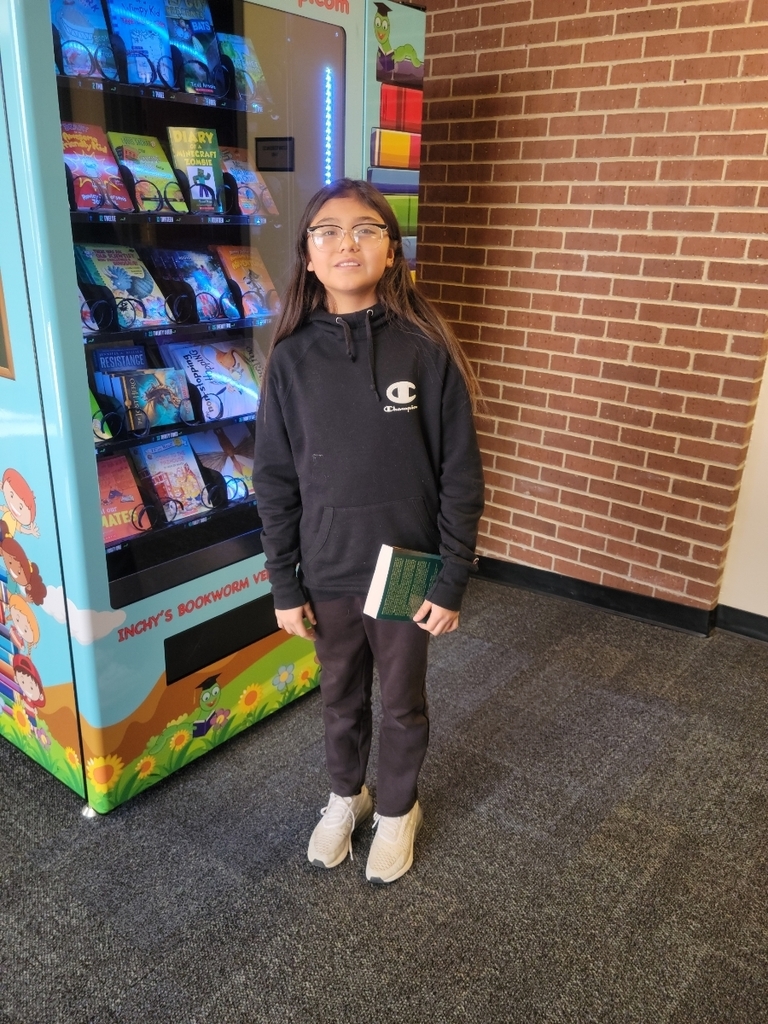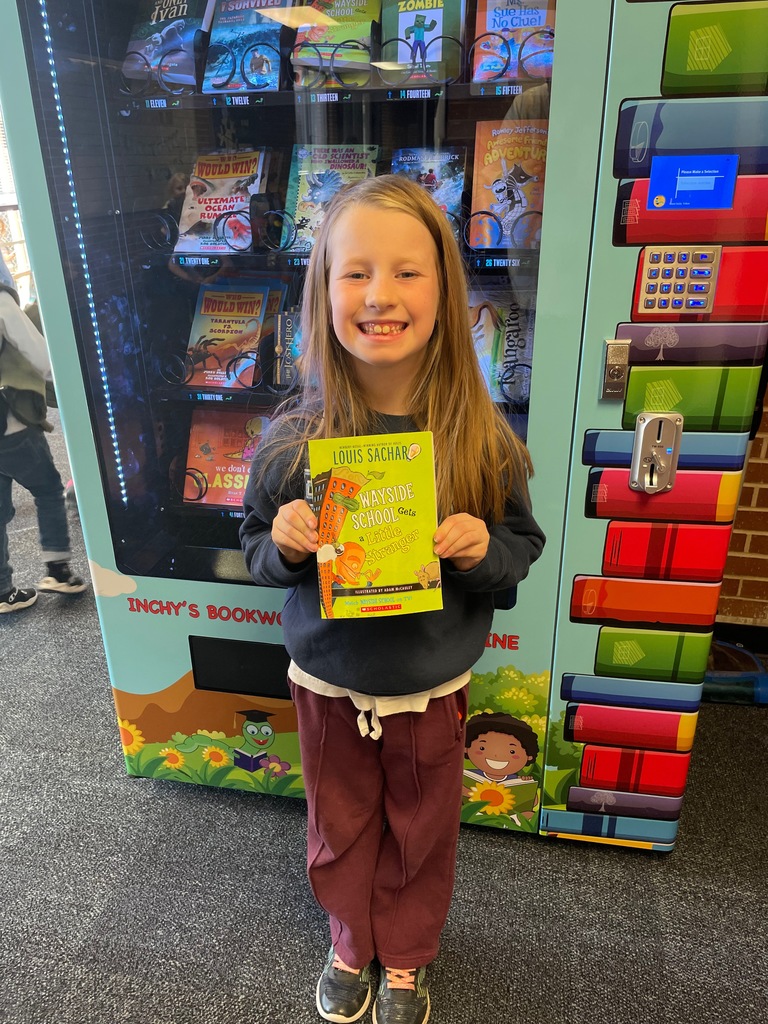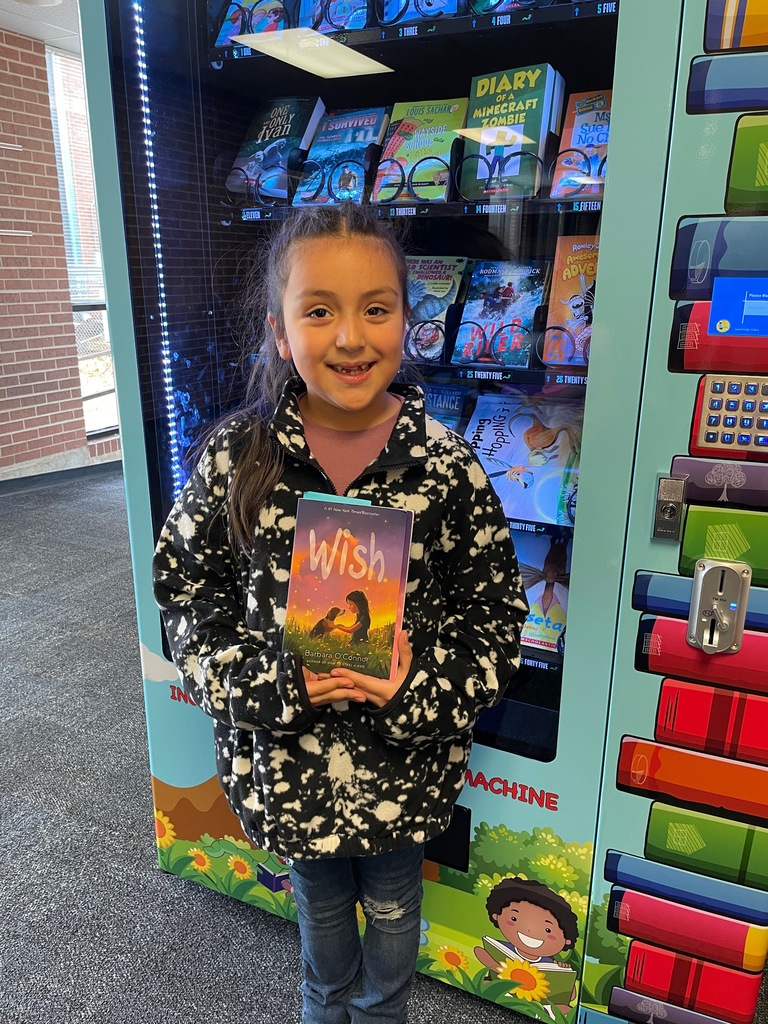 Thank you, Bartlesville, for approving $38 million in bond issues to expand Wayside and Ranch Heights elementary schools and to help fund the district's technology, curricular, maintenance, and extracurricular programs through 2026-2027, all with no increase in the millage.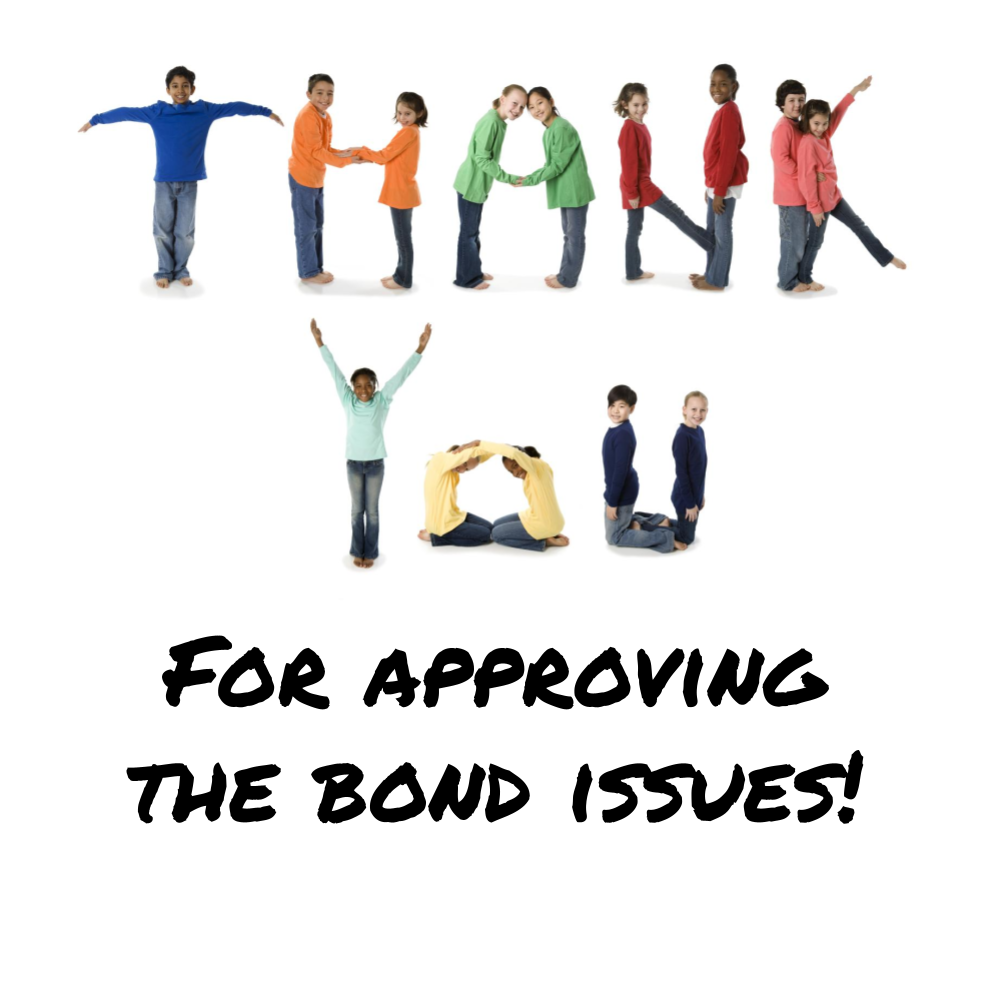 Please remember to vote today on two school bond issue questions. Regular polling places will be open until 7 p.m. If approved, bonds would replace older ones to be retired, maintaining the current property tax millage. Details at
https://www.bps-ok.org/page/bruinbond
.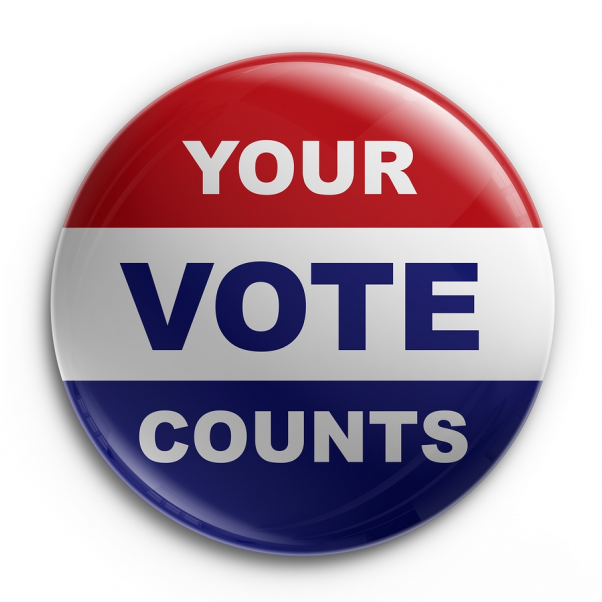 Join us for Prek RoundUp on Tuesday, Feb. 28 5:30-6:30 pm #bvillebruwin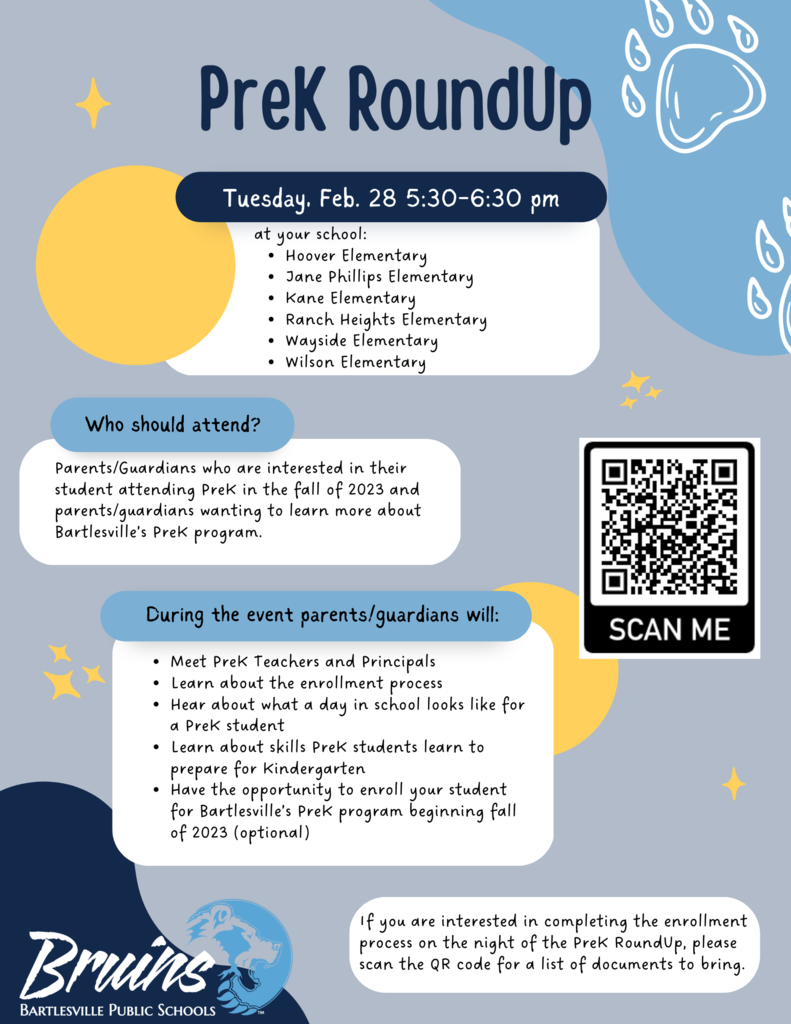 Join us for Prek RoundUp on Tuesday, Feb. 28 5:30-6:30 pm #bvillebruwin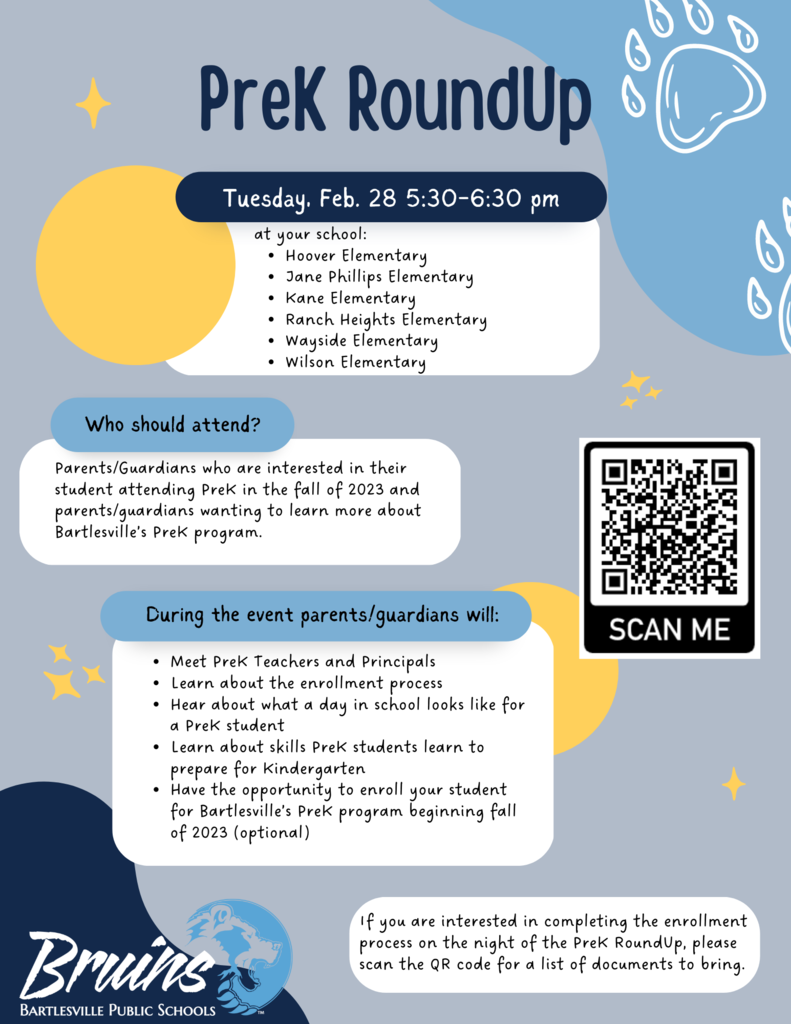 Bruins, go vote February 14th! Check out what is on our current bond proposal as well as past bond projects at
www.bruinbond.com
.

Children's Musical Theatre will have auditions for The Wizard of Oz, open to ages 7-17, on February 22-26 at Madison Middle School. Register at CMTonstage.com. 3rd-Party Disclaimer: Bartlesville Public Schools is not sponsoring, endorsing, or recommending this activity.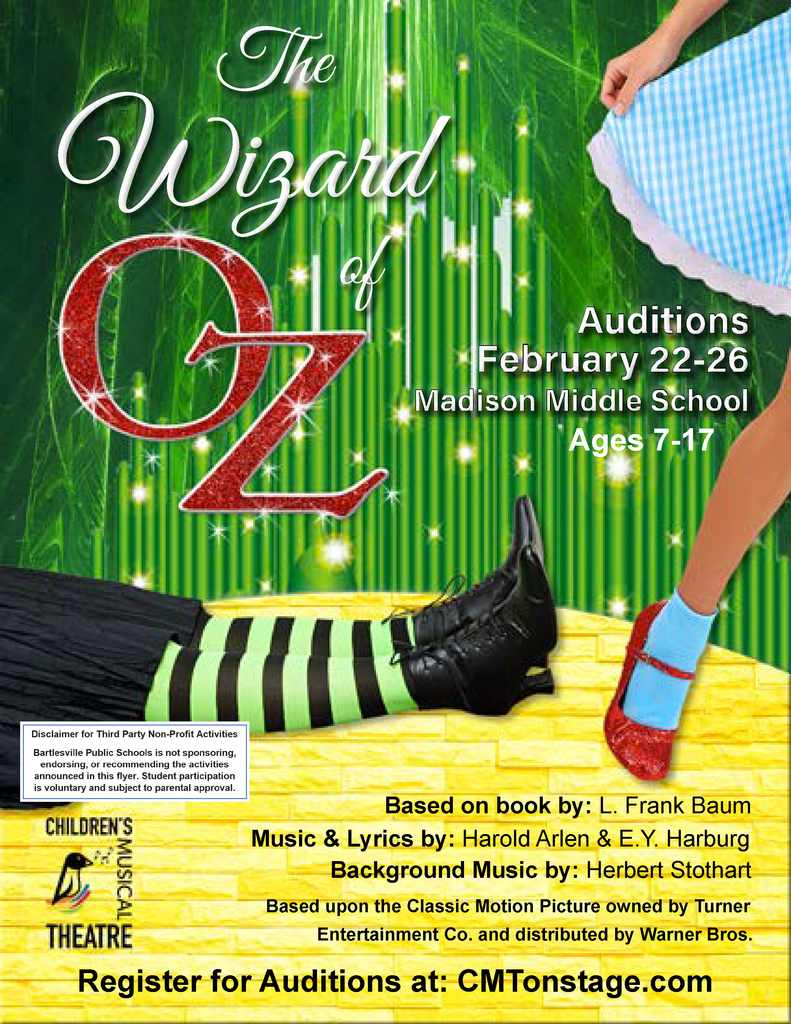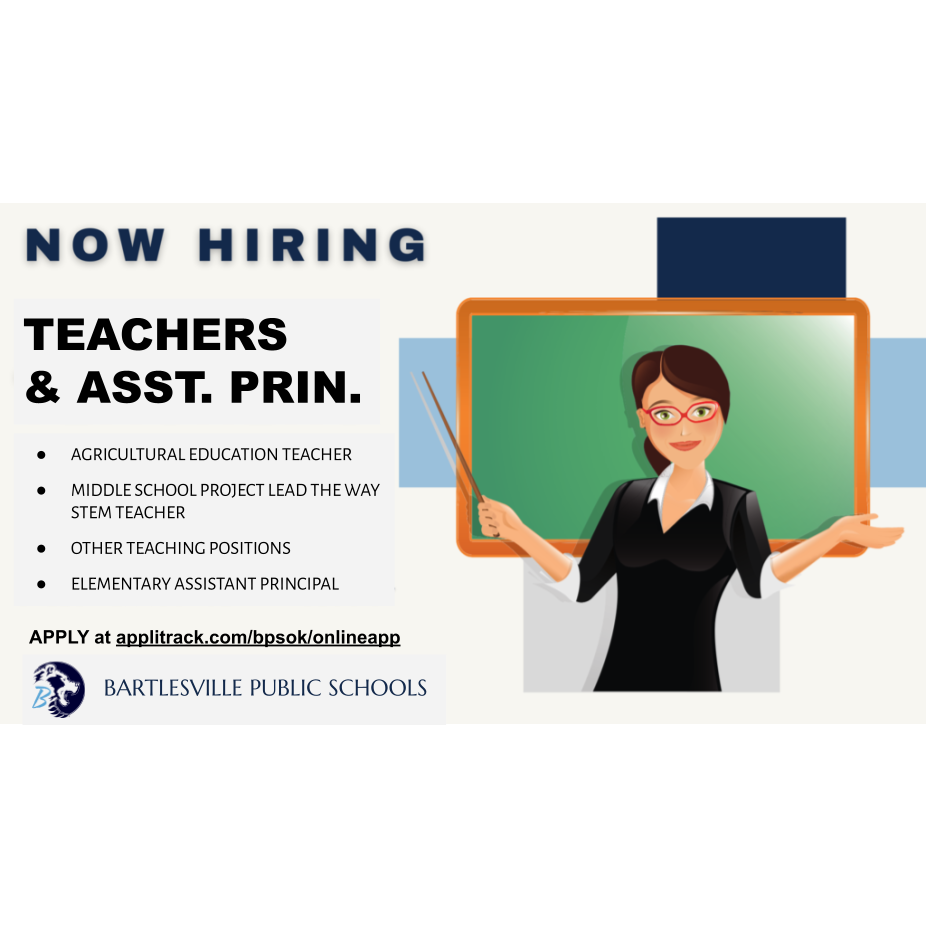 Yearbooks are on sale now!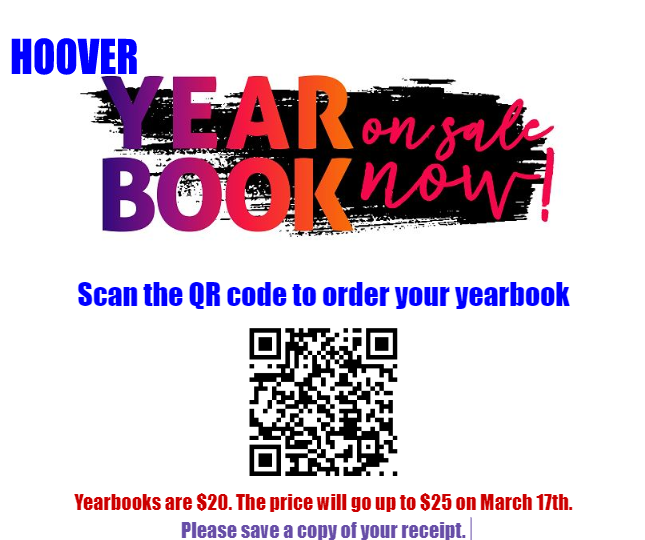 Hoover families! Ms. Trish has an "EGGciting" project she is wanting to create next year, so she needs egg cartons! She is looking for cartons that hold a dozen eggs. You can send them with your student or drop them off in the office. Thank you!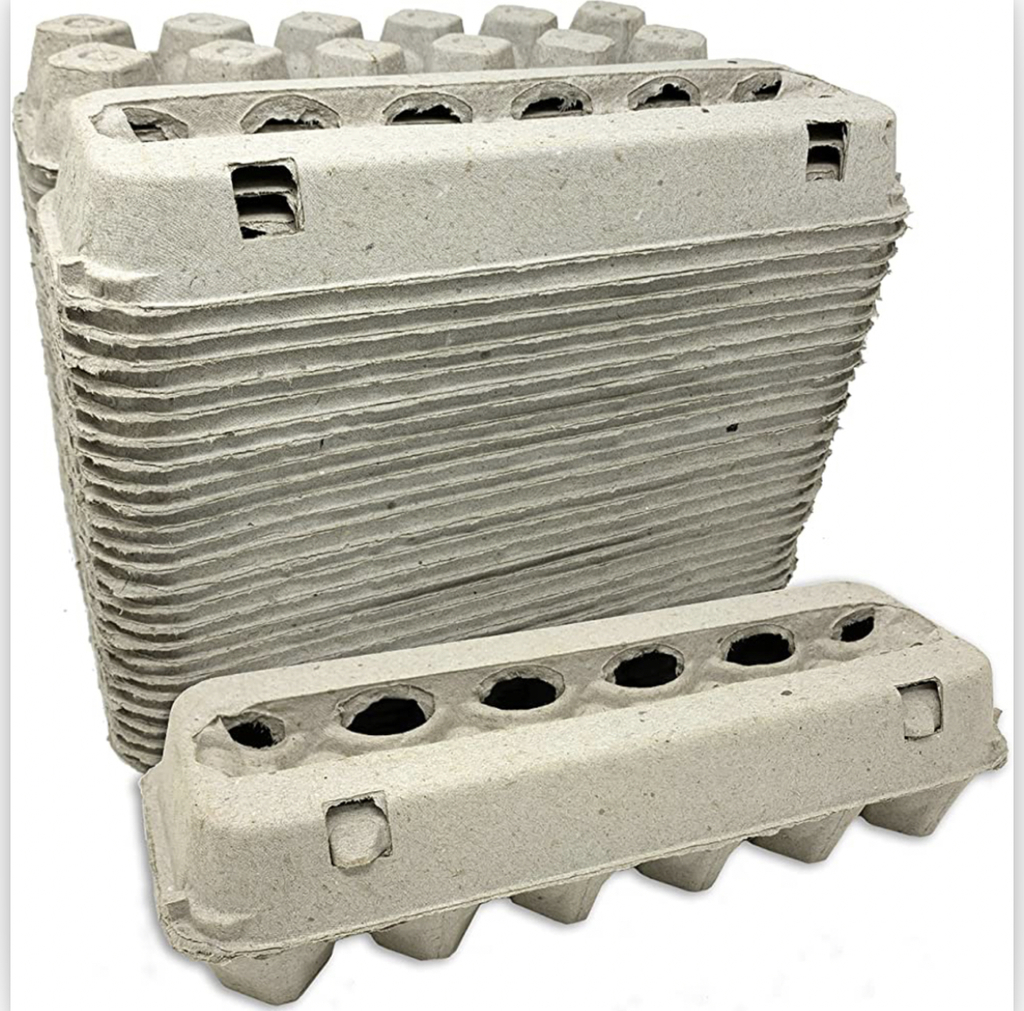 Friends In Deed, Inc. will again host a Free Christmas Day Dinner from 11:30 a.m. to 2:30 p.m. on December 25, 2022 at Adams Blvd Church of Christ, 3700 Adams Blvd, in Bartlesville. [BPSD is not sponsoring this event]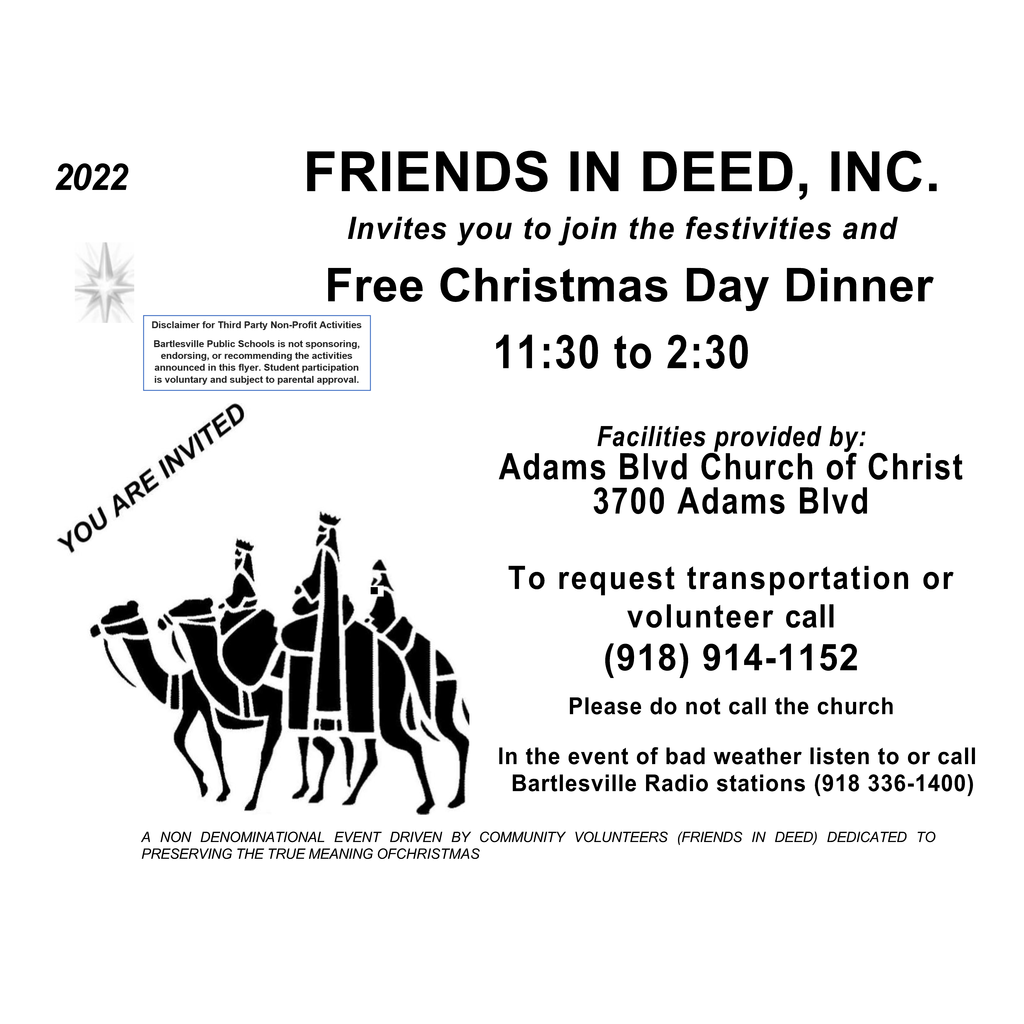 On Friday, 11/18/2022, the Bartlesville Police Department is hosting a Fentanyl Forum at the Bartlesville Community Center at 6:30 p.m. A panel of experts will discuss issues from Fentanyl in the community. Disclaimer: This event is not sponsored by the school district.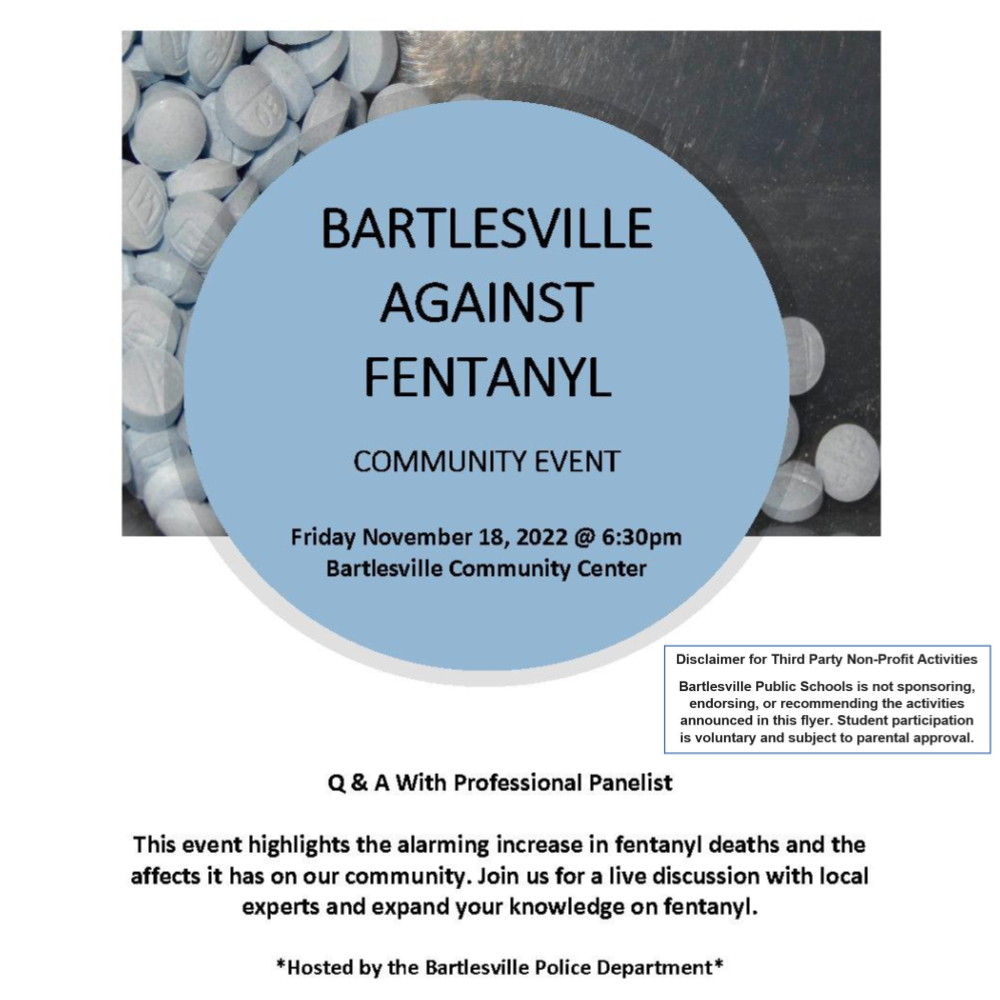 Hoover wishes Bartlesville Football the best today as they head to Lawton for playoffs. #BvilleBruWIN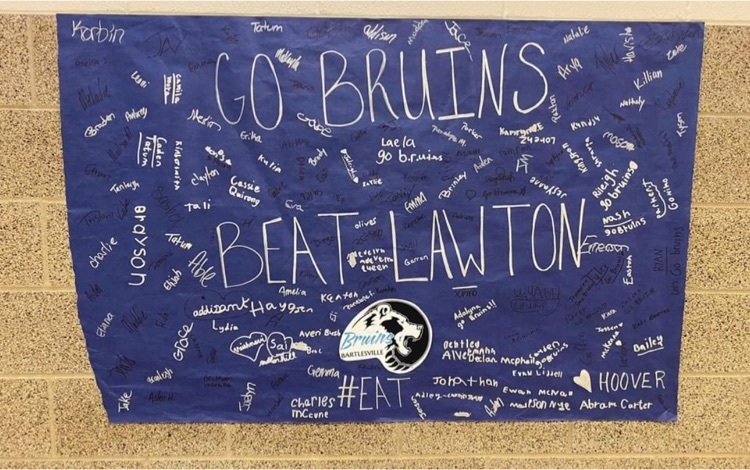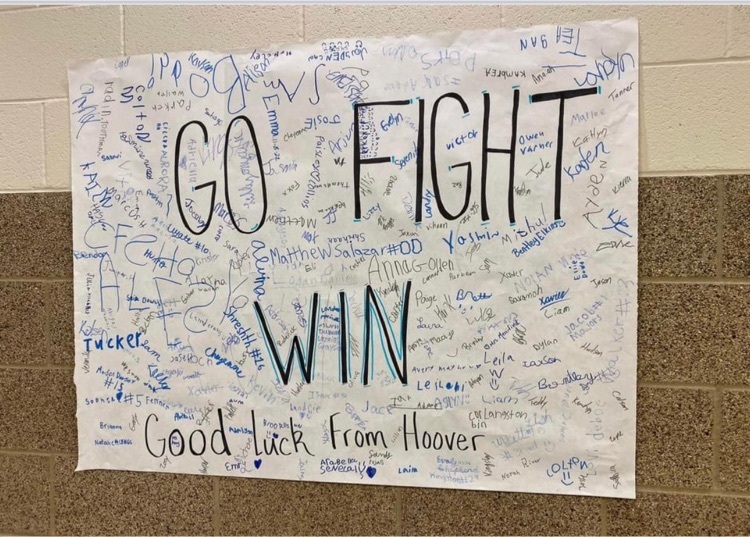 Nonpartisan information on the November 8 election is available from the League of Women Voters of Oklahoma at OKVOTERGUIDE.COM. Like the League, Bartlesville Public Schools does not endorse or oppose any candidates nor take a position on state questions.